Tips to You Choose a Great Family Dentist in Taree
Riley Wagner | September 2, 2022 | 0 | Dental Care
Choosing a new family dentist in Taree is a big decision. You want the best care possible, but it's hard to know what to look for or even where to start.
Luckily, we've done the research for you! Below are seven things that I think every family should look for when choosing a dentist.
Treating the whole family
You want to be able to bring the whole family to the same dentist. You don't want to have to take your children from one dentist's office to another, and you don't want to have an elderly parent who has been seeing a different dentist for years suddenly switch over because your current dentist doesn't treat the whole family. It is important that your new doctor treats all members of your family so that everyone is comfortable with him or her.
It's even more difficult if you have children with special needs or behavioural issues, as this will make it hard for them (and maybe even you) if they see a different person every time they go in for treatment. Having a single person who knows them well and can provide consistent care will help keep things running smoothly and make everyone feel more at ease during appointments.
Easy payments
When trying to find a dentist, you should make sure that the payment options are clear. This can be done by asking about the costs involved and if it's possible for you to get them covered through your health insurance. If you have no health coverage or if it doesn't cover dental work, find out how much they charge and whether they offer any payment plans or interest-free options. Some dentists may also offer discounts for people who receive government assistance such as welfare, pension or disability payments.
Latest technology
Modern dental practice is equipped with the latest technology, which includes:
Digital X-rays are more comfortable and less painful than traditional X-rays.
More efficient ways to clean your teeth, such as ultrasonic cleaning.
A computerized digital x-ray system that provides more accurate diagnosis while reducing radiation exposure to patients by up to 90%.
A laser that can treat cavities without numbing shots or drilling into your tooth. This means you won't have any discomfort during treatment! This also makes it easier for you to get back on track after treatment, so you don't have to worry about missing work or school because of dental pain afterwards.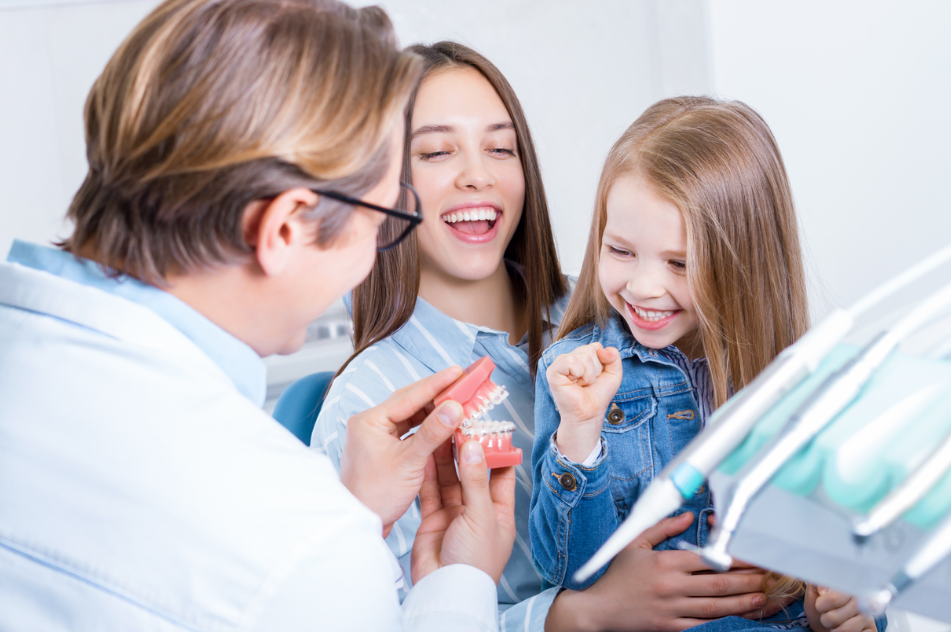 5-star reviews
Reviews are the best ways to find out if a dentist has a good reputation in general.
Google Reviews: This can be accessed through the Google app or Website and is updated by real patients who have visited the practice before.
Facebook Reviews: Facebook reviews are also very useful as they are usually posted by friends or family members of people who have just left their appointment at that particular practice.
If you're looking for a new family dentist, then make sure you check out their online reviews before making an appointment!
Helpful advice!
In addition to answering your questions, a great family dentist will give you advice on how to improve your dental health. This can be in the form of a recommendation for specific products or services that will help you take better care of your teeth or tips for making changes in your diet and lifestyle that will improve oral hygiene. If your dentist recommends a particular type of floss, ask if it's available at their office so that you can take it home right away. A good family dental practice should also have plenty of educational materials available for patients to read while they're waiting, including brochures describing common procedures and information sheets about how certain dental problems develop.
Conclusion
We hope that this article helps you to choose a dentist who is right for your family. If you're looking for further information and tips on how best to take care of your teeth, check out our Website!
Related Posts