What Is The Role Of Ndis Housing?
Samuel Butt | February 22, 2022 | 0 | home care , Uncategorized
Sometimes called group homes or supervised apartment living or NDIS housing, the accommodation comes in various forms. Some are large complexes located in rural or urban settings. Others are smaller facilities or cottages spread across the countryside. The staff ensure that the residents have a pleasant environment in which they can continue to live fulfilling lives.
These are special kinds of accommodations that are run under the supervision of specialized individuals that are properly trained to handle situations with disabled people. They help them to live independently to live their life in a better and improved way.
The role of NDIS support accommodation services providers
The NDIS support housing is set to transform the way people with disability receive supports. It will also change the role of disability support accommodation providers that deliver services under the NDIS. As part of this change, we will likely see a number of new entrants into the market from mainstream businesses and organisations, as well as new types of providers.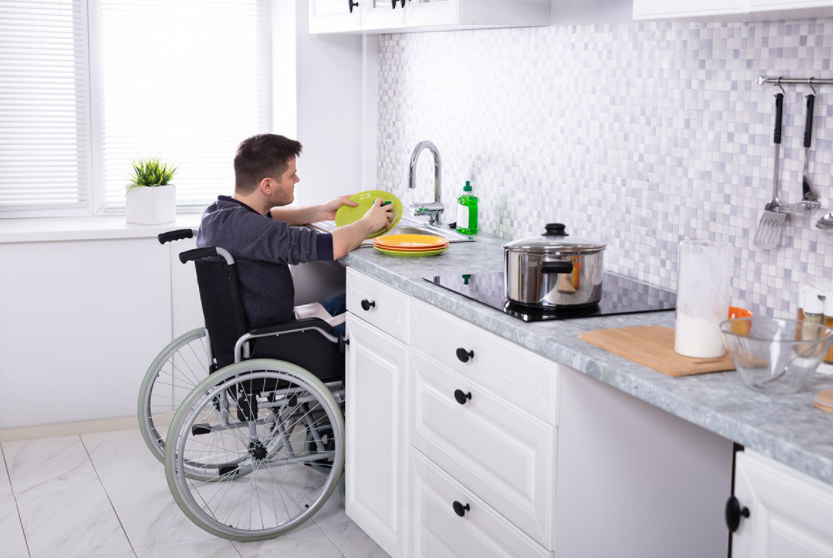 Understanding the role of NDIS support accommodation services providers is very important for people affected by disabilities who require assistance with daily living, as well as the family members, carers and friends that live with them. An NDIS support accommodation provider is someone who supports a person with a disability to live in their own home.
This can include helping a person pay for housing, food and utilities if they are unable to do this themselves. It can also include help with household activities such as meal preparation, cleaning and laundry. All of these services are supervised with the help of specialists and highly professional and trained supervisors. The participants do not need to take care of these tasks in routine.
The goals of an NDIS support accommodation provider
NDIS housing is a government initiative to provide support to people with disabilities. It differs from existing disability services because it allows you to choose where and from whom you get support. This increased autonomy, however, has created a new problem for providers.
Many of them have no idea how to go about finding support accommodation tenants for the NDIS. Here you will get to know why finding tenants for the NDIS is a different process than for other forms of support tenancy. It will also give you some tips on how to find suitable tenants and get them into your house. Click here.
Related Posts